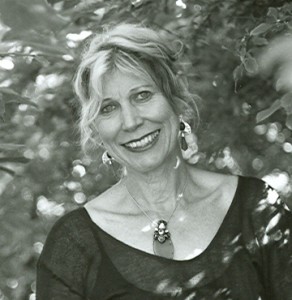 Prior to 1996 when she was diagnosed with breast cancer, Professor Rowland had been involved in international debates concerning reproductive technology and genetic engineering for 16 years. She was a well known public critic who brought the debates about the ethics of reproductive technology into the public arena with her extensive press work, including television and radio.
Dr Rowland was Foundation Head of the School of Social Inquiry at Deakin University (1993 - 1995) and Foundation Director of the Australian Women's Research Centre.(1990 - 1996), She has over 100 conference papers delivered; 60 book chapters and journal articles on women's' issues, women's health, mothering sons, reproductive technology issues and human rights; and numerous editorial positions to her credit.
Robyn published Living Laboratories. Women and Reproductive Technology in 1992 (Pan MacMillan, Aust; Indiana University Press, USA; Limetree and Cedar, U.K.), still the definitive work of its kind. Her most recent work was published in the Encyclopaedia of Reproductive Technologies (ed Annette Burfoot, Westview Press, USA 1999) and in Altered Genes. Reconstructing Nature: the Debate (Eds. Hindmarsh, Lawrence, Norton, Allen and Unwin, Australia 1998),and in Altered Genes II: The Future? ( Eds. Hindmarsh, R. and Lawrence, G. Scribe Publications, Carlton, Australia 2001). She was a foundation editor of the journal Issues in Reproductive Technology: Journal of International Feminist Analysis and for over 10 years, Australian and Asian Editor of Women's Studies International Forum.
Dr Rowland has addressed, among others, the House of Lords, London and Trinity College Dublin, Ireland. She was a Guest of the Quebec Government at its gathering on legislation in these areas, and various governments, internationally and nationally, have used her work in the development of legislation on topics such as the keeping of donor records, surrogate motherhood, genetic screening and in vitro fertilisation. She has spoken widely in Australia to all State governments, in Greece, Ireland, England, Portugal and America on these issues. In 2000, she was invited to Portugal by the Luso Americana Foundation as an international specialist to address the issue 'The Human Condition 2000'.
Dr Rowland has also published 8 other books including six poetry books, and is a well known and widely published poet. Her academic texts were : Women Who Do and women who don't, join the womens' movement (Routledge and Kegan Paul, London, 1984) and Woman Herself. A transdisciplinary perspective on women's identity (Oxford University Press, 1988), which continued to be published until the year 2000.
In the 1996 Honours List Professor Rowland was made an Officer in the Order of Australia by the Governor General on behalf of the Australian Government for her contribution to women's health and higher education and her contributions nationally and internationally in her field.