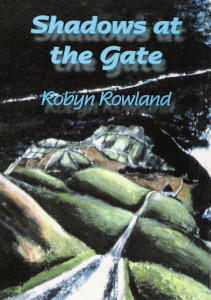 'These poems are organic outgrowths of a life encompassing both Ireland and Australia, love and loss, anchorage and dislocation, hurt and healing. While retaining artistic control, Robyn Rowland allows real feeling to inform her poetry, rather than playing safe with a fashionably detached ironic mode. Shadows at the Gate authentically sings of tenderness and courage in the face of 'time's corrosive kiss'." - Michael Coady, Irish Poet.
"Soaked in the richness of lived experience and its accompanying shadows..tightly constructed, thick with description and image" - Andrea Breen, Island 98, Spring 2004.
"Memory, anecdotal narrative and strong emotion shape Rowland's strong, personal and well-crafted verse. Her reading was honest and questioning and Irish history filters through her story as told in appealing, unsentimental but humanly touching poems." Eileen Batersby, The Irish Times, (after Robyn's reading on Inis Oirr for Cúirt International Festival of Literature in Galway).
Geoff Page, Canberra Times, 2005  Geoff Page. Shadows at the Gate, Canberra Times 2005
Lisa Gorton, Australian Book Review, 'Thinking Out Loud' May 2004 Lisa Gorton ABR review 2004 May