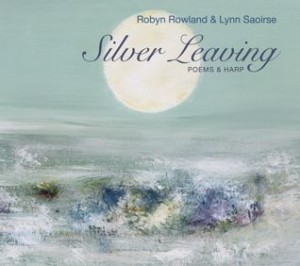 Silver Leaving is a collaboration of poetry with music: the Irish Harp played by Lynn Saoirse.
The harp is not background music. Rather, here is a partnership of lyric with music; an often haunting recording, full of deep emotion. Longing and love, history and hope, weave their magic into and out of a strongly present landscape.
Lynn Saoirse is an award-winning Irish harpist living in Connemara, the west of Ireland. She has performed widely throughout Europe and the USA, as well as in the Caribbean, Nepal, Argentina and Egypt . She has recorded four albums of her own and has featured on three other recordings.
To read reviews of this CD, please click here.