Robyn Rowland
'
Poetry can animate everything, so that life itself breathes through the line. It remembers passion. ... It can make us alive to something new or remembered. Coming out of the ordinary or the mystical, it calls us to ourselves; drawing into view the inner working relationships between the conscious and the unconscious; the passionate intensity of the feeling life as well as the corrugated pathways of thought. Using image to speak, it inspires awe at the way the poet can condense experience on the page.... Poetry can inform, renew, move, uncover understanding, create change
'.
Robyn Rowland, 'De-lyricising the lyric?'
Robyn Rowland's poetry in her eleven volumes, has always struck for the heart. Open and honest in its emotion, her work captures the struggle of life lived on the edge of feeling. In addition, it tells story using the transforming power of metaphor. Her work is 'a poetry of connection and communication'. Valuing accessibility, her books have been described as 'generous and passionate' with a celebration of the 'immediacy of experience' and the 'poignancy of happiness'. Following an Irish tradition of the narrative lyric, her work encompasses the moments in life for which we need words; words to act as rituals that hold us.
In earlier books her themes included 'the incompleteness, the unfinished edges of human love' (Barrett Reid), death in its many forms; breast cancer and depression; language and silence; spiritual life. More recently, Robyn has been exploring history through poetry, captured by the experiences of the individual in history. Her work in Turkey has given rise to one of her book out in 2015:  This Intimate War Gallipoli/Çanakkale 1915 – İçli Dışlı Bir Savaş: Gelibolu/Çanakkale 1915, Turkish translations by Mehmet Ali Çelikel, republished by Spinifex Press. See the book pages here for details.
Her second book out in 2018, Mosaics from the Map from the Irish Press Doire. In these poems, history is lived in the intimate. Personal stories explore war, change, family and friendship – in Ireland, Turkey, the Balkans and Australia. They touch on Cork, the city from which the poet's family emigrated to Australia and where an Armenian created Hadji Bey's Turkish Delight; Sarajevo, flowering now after a brutal war; Alcock and Brown and their pathway from POW camps to fly the first crossing of the Atlantic; Titanic with her very modern story; and Turkey, a country for blossoming friendships and love. The ephemeral nature of empire, its intersecting shifts, make up the map. Exile, belonging, love, loss and longing, are the grit that created the mosaic of these poems.
Previously Line of Drift from Doire, contains poems that swing the reader between Ireland and Australia, the continuing tug of 'belonging'. Three of her earlier books have poems reflecting the experiences of exile and belonging as a third generation Irish Australian, a theme that emerged in her second book, Perverse Serenity (a narrative sequence of a love affair with an Irish monk) and continued in a newer form in Shadows at the Gate (after living in Ireland for some time).  Earlier still, her second book, Fiery Waters, contains some political poems, poems celebrating a love with a younger man, and a breast cancer sequence 'The Great Way'.
Details are in the website if you look at the pages for each of the books. As Professor and Head of the School of Social Inquiry at Deakin University until 1996, Dr Robyn Robyn AO had an extensive academic career which you can view on the 'Academic biography' page.
Please feel free to contact Robyn at the contact section on this site. Robyn travels a great deal now, spending time between Ireland, Australia and Turkey and is happy to be invited to read or give workshops. See 'Poetry Biography' for extensive information, and 'Poems/Workshops' for topics.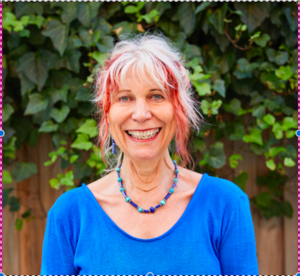 ---
books and cds
  See
REVIEWS/
Articles for each book under Home-Books& CDs -Reviews above
This Intimate War: Gallipoli/Çanakkale 1915 (2015)
and
Line of Drift (2015)
NOW AVAILABLE for purchase on this website! Go to Pay Pal buttons on each book's page.
Robyn's most recent book Under This Saffron Sun / Safran Güneşin Altında, (Turkish translations Mehmet Ali Çelikel), returns to Turkey; capturing place, friendship, change and uncovering the similarities between peoples…

more

In these poems, history is lived in the intimate. Personal stories explore war, change, family and friendship – in Ireland, Turkey, the Balkans and Australia.They touch on Cork, the city…

more

This Intimate War Gallipoli/Çanakkale 1915 is republished in 2018 by Spinifex Press Australia 'Very few collections bring home so powerfully the vulnerability of individuals in the face of history' writes…

more
Line of Drift (Doire Press, 2015) This book has a grant from the Irish Arts Council. Robyn Rowland continues to paint her narrative-lyric poems, immersed in and emerging from, the…

more

(Five Islands Press, 2006) Fired by a yearning for communication, the poems in Silence and its tongues grow from experiences of loneliness,absent love, the silent world of depression and the…

more

These poems from almost forty years of publication show growth, from open simplicity to a rich, resonant maturity. Their hallmark is deep honesty and emotional accessibility. To read reviews of…

more
(Heinemann, 1990; Spinifex Press, Melbourne, 1992) This is a book-length narrative sequence on the love affair between the poet and a monk in an Irish monastery. It represents an unfinished…

more

'Poems move between Ireland and Victoria, between the twin towers and the love of a priest, between selkies and grandfathers with great assurance and insight. There is something European or…

more

Robyn's third book has six sections: 'Life in the flesh', 'Tangled there', 'Time-travelling', 'Bevelled edges', 'Peopled place', 'The Great Way is not difficult.. ' (Five Islands Press, 2001) Themes are…

more
robyn's updates
The Transitional Heart: Writing Poetry on War, Grief and the Intimacy of Shared Loss in Australian Feminist Law Journal, 2016, Vol. 42, No. 1, 177–195. Invited to submit a piece on my Gallipoli poems, I was thrilled when the journal editors wanted to publish some of the poems in English…

Read more

Geoff Page has reviewed 'Line of Drift' for the Australian and it's truly lovely, with a light feather across the knuckles! I am particularly happy that he understands the Irish-English in the lines and that he reads an authenticity of dual belonging. He writes : 'John Foulcher's imprimatur on the…

Read more
By accident a wonderful discovery of a fine online review of my book, This Intimate War Gallipoli/Çanakkale 1915 – İçli Dışlı Bir Savaş: Gelibolu/Çanakkale 1915, Turkish translations Mehmet Ali Çelikel by Clare Rhoden. She writes: 'Creatively, the book is a triumph'. She really understands the purpose of the book and is graciously…

Read more

A programme on my book 'This Intimate War' (trans Mehmet Ali Çelikel) was aired on 'Earshot', ABC Radio on December 14th. it will be repeated but if you'd like to hear it go to http://www.abc.net.au/…/p…/earshot/this-intimate-war/6935794 or on my website here at It is an excellent interview/reading with a stunning soundscape. Mike…

Read more
For more updates from Robyn, please click here.